Thermoplastic Materials

G.S.F. Plastics injection molds blanks of Nylon in OD's from 3" to 13-1/2". Thickness ranges from .060" to .675". GSF manufactures standard 6/6 nylon with glass filler (yellow and natural) as well as mid-temp Nylon 4/6 (green), Nylon with glass and PTFE (orange), and Kynar with fillers (black.) GSF injection molds segments for compressor rings. Segments can be combined to form rings...

PEEK Products

PEEK™, a high-performance thermoplastic materials, is a tough polymer used in application where high compressive strength and high heat resistance are desired.

The GSF 1200 SERIES offers the superior high-temperature properties of PEEK™ material, while the 2200 SERIES, with its high Tg...

Precision Machining Services

With one of the most technologically-advanced manufacturing facilities, G.S.F. Plastics maintains a full line of manual and CNC lathes with a turning capacity of 46" in diameter. The milling department utilizes manual mills, CNC three and four Axis mills to complete all customer requirements. For high volume parts, a full line of automatic screw machines with part capacity...
Router Manufacturing Capabilities
48" x 96" Bed
Precision wood and plastic fabrication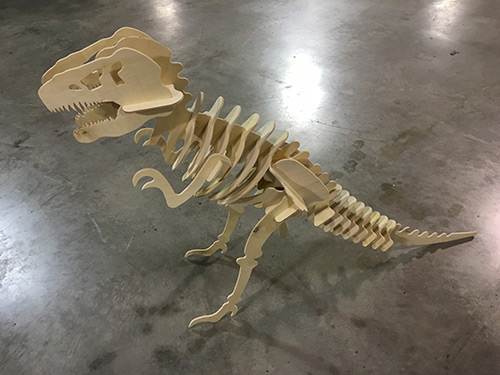 Contact us for more information.
G.S.F.'s injection molded tube stock part number has a specific cadence that allows for easy recognition. The tube OD is identified in the first number, the tube ID is identified in the second number, and the length is identified by the letters A, B, or C. Our tubes are designed to provide ample clean up to the tube size listed. Notice: the OD of some Virgin PEEK tubes...
Founded in 1971, G.S.F. Plastics Corporation began their operations in the thermoplastic manufacturing of PTFE molded tubes and machine parts. In the early 80's, products manufactured of PEEK™ were added, with tubes and solid rods produced in both the compression and injection molded process. Today, our customers continue to rely on G.S.F. to provide the highest quality products with the highest physical properties.
We are experienced manufacturers of custom, precision engineered thermoplastic stock shapes and machine finished parts. For 40 years we have been fabricating parts (back up rings, seats, and seals) from engineering thermoplastic products such as PTFE, PEEK, NYLON, DELRIN, etc.
Now offering Stress Free 30% Glass Filled PEEK, read more.