Frac Balls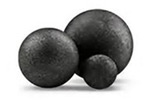 GSF Plastics Corp. now provides standard and custom Frac-Balls Available materials are G-10, GSF 1700-DFB Dissolvable, PEEK. GSF provides these Frac balls at extremely competitive prices with one of the fastest deliveries in the industry. From 1" to 4-5/8" and up, GSF can now supply your Frac ball needs in a timely manner at very competitive prices.
GSF expands its offerings in Dissolvable frac balls. Now available for quotation is:
| | |
| --- | --- |
| Material Number | Description |
| GSF1700 | PGA |
| GSF1710 | Magnesium Alloy Read More » |
| GSF1720 | Zinc Alloy |
| GSF1730 | VIRGIN PEEK |
| GSF1750 | G-10 |
Material data available upon request.
Frac Ball Materials
G10 - GSF 1700-DFB Dissolvable - PEEK
Special/ Hard to Find Materials
Buoyant Frac Ball
De-Gradable Frac Ball
Light-Weight, High Strength Material
All Sizes
Custom Sizes up to 3-1/2"
Fast delivery
Extremely Competitive Frac Ball Prices
1-2 Week Delivery after Receipt Of Order
Low Frac Ball Prices
Lowest Prices, Fastest Delivery
Activation Balls
Brass and Aluminum
In sizes from 1/2" to 5" diameter.
Call today 281-820-4801 or send us an email: gsfsales@comcast.net
Product Downloads/Specifications

GSF 1700-DFB Property Sheet

Typical Properties of Glass Laminates G10 Frac Balls